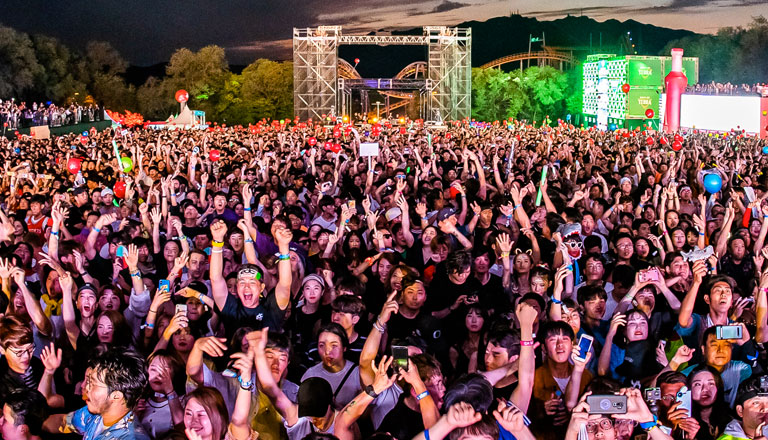 FAQ
Ticket FAQ
Are tickets expected to sell out?

Tickets will likely sell out, and prices will increase with each ticketing tier. 
What is the maximum number of tickets I can buy?

Visitors are allowed to purchase up to 4 tickets per person only (per single ID).
Can I buy a one-day pass?

Only 2-day passes are available at this time.
What happens if I lose my ticket?

Lost tickets (including stolen ones, damaged ones, or ones not brought to the venue) will not be reissued or replaced, and no one under any circumstances will be allowed to enter the venue without a ticket. Please keep your ticket in a secure place, as those who lose tickets will be solely responsible for them. The host/organizer will not be responsible for lost tickets.
I can no longer make it to the festival. Can I get a refund?

Korean purchasers may receive a refund, according to the national law. A refund fee will be charged; this fee increases as the event approaches. No ticket changes or refunds are allowed on the date of the event. Sorry, refunds are not available for international purchasers.
Am I allowed to resell my ticket to someone else?

Transferring or exchanging tickets between people is explicitly illegal. If any illegal transaction or purchase through ticket scalpers is found, civil/criminal restrictions will be placed on the seller and purchaser of such tickets.
Festival FAQ
What kind of ID do I need to bring?

Check out our complete list of acceptable photo ID.
What am I allowed to bring with me?

Check out our complete list of acceptable/prohibited personal items.
Can I shoot photos or video?

Check out our complete camera policy.
Can I hang posters or hand out flyers?

No event, promotion, or commercial activity is allowed without prior consent.